Trinity / GESE English Training Course (Primary students)
Approved by Trinity College London as a certified examination centre for English Orals, ECA provides a friendly, nurturing environment for students to learn and practise speaking English through practical exercises and interactive games. Students will receive a certificate from Trinity College upon completion of the course.
Tuition fees
Class type
Tuition fee
Class schedule
Small group class
$195 per hour

1) Sha Tin Centre
3:30pm – 9:30pm (Mon, Wed, Fri)

2) Ya Ma Tei Centre
10:00am – 6:00pm (Sat)
Individual class (one-to-one)
$500 per hour
1) Sha Tin Centre
3:30pm – 9:30pm (Mon, Wed, Fri)

2) Ya Ma Tei Centre
10:00am – 6:00pm (Sat)
---
IELTS Training Course
Students who wish to maximise their performance in IELTS and pursue their studies abroad will benefit from these intensive classes provided by ECA.
Interview Training Classes for Entrance to Primary/Secondary School and University
ECA Education equips students with excellent presentation skills for primary school, secondary school and university entry interviews, as well as for students who plan to study abroad in University of Oxford or Imperial College London.
---
 Summer/Winter Camps (Primary/Secondary students)
To provide students with exposure to life in the university and new knowledge, ECA co-organises student camps with renowned universities. Activities include site visits, hands-on exercises and interactive games, which aim to stimulate participants' interest and increase their knowledge.
---
 Upcoming event: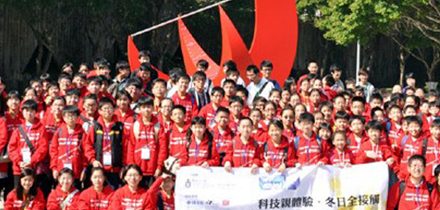 IEEE Electronic Winter Camp @ HKUST (27-29 Dec 2017)
*Registration and enquiry hotline: 2147-3728
ECA Education reserves the right to amend class schedules without prior notice.